We build top-quality bicycle gear using creative, problem-solving designs that perform extremely well. Applying our decades of riding and sewing experience, the result is the finest bike gear available. Made in Durango, Colorado.
BIKEPACKING HOW-TO:
BACKCOUNTRY COOK KITS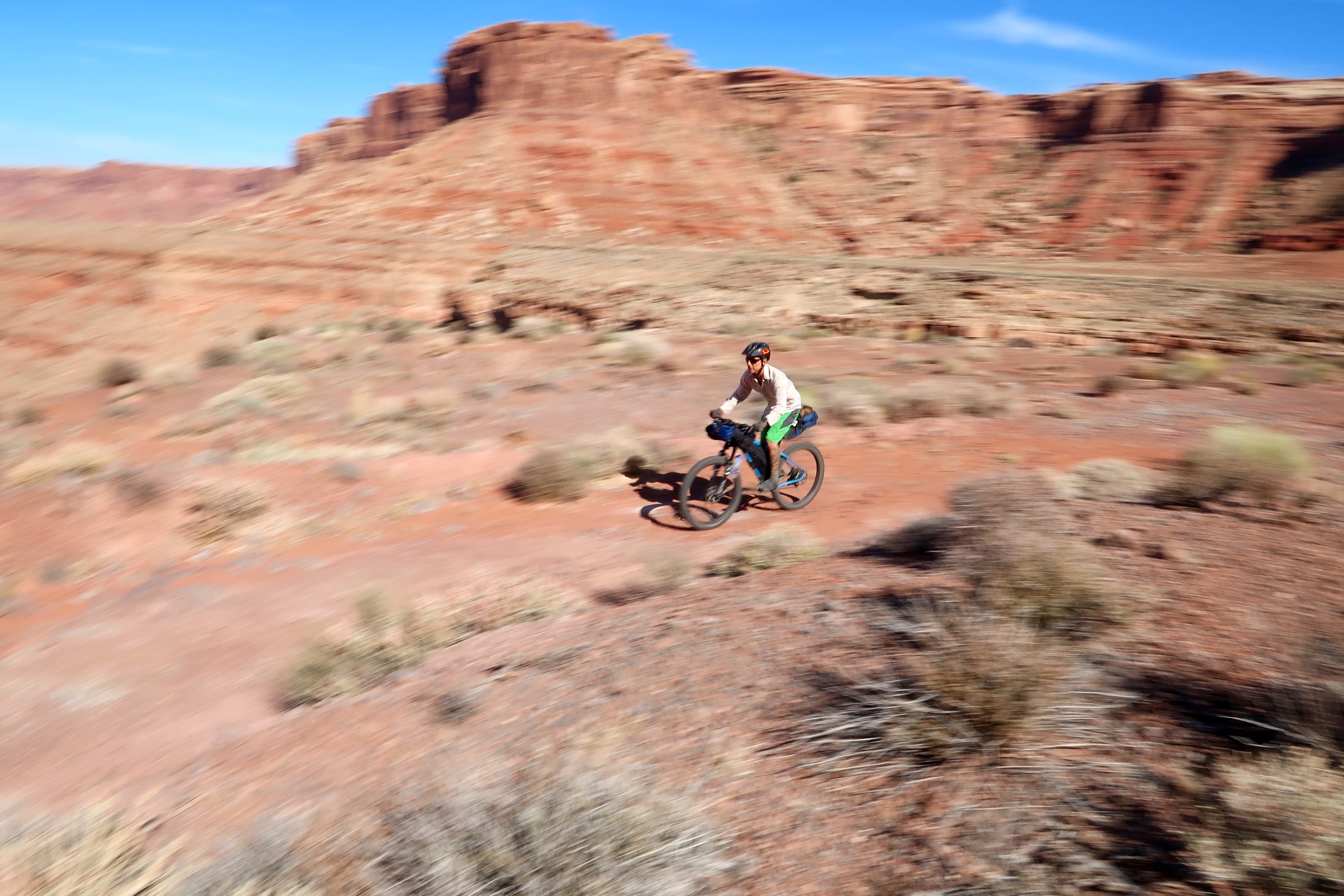 Welcome to the first video in our new BIKEPACKING HOW-TO series.
We've got some great topics lined up to bring newcomers and old hands alike - you! - some deep-dive info on bikepacking. Got a great idea for a new video topic? Let us know!
For Spring 2019, we're stoked to release four new handlebar bags!
Introducing the brand-new Moab Handlebar Bag - a completely unique take on the bikepacking handlebar setup. Intended for use with modern mountain bike geometry - short stems, long top tubes, and wide bars - the Moab rides incredibly solid on any terrain, and maintains your bike's handling. No fragile racks, no cantilevered weight, no brake lever interference. Drops and jumps? Okay. Backcountry chunder descents? Heck yes! Time to go #shredpacking.
We've also just released a new version of our stalwart Entrada Handlebar Bag. Intended for use with stems 80mm and longer, drop bars, or Jones bars, the Entrada is rock solid on jarring terrain. We've updated the mounting system, and the Entrada can now be used with or without the included pocket - which is completely redesigned as well.
We've just dropped a new version of our long-running Tapeats Handlebar Bag. The Tapeats is our singular take on a feedbag. Virtually waterproof, one-handed operation, fits lots of snacks, electronics, or other quick-access items! One of our most popular pieces of gear.
Finally, we've also just added another brand-new piece: The Chinle Handlebar Harness. The Chinle allows you to use any dry bag you'd like as a high-performance handlebar bag. Works with packrafts, tents, or other cylindrical gear as well! Adds the same pocket from the Moab/Entrada for increased functionality.
Check out all our handlebar bags here!
New to bikepacking? Choosing the right gear can be confusing. We've put together a guide to help you! Click for more...